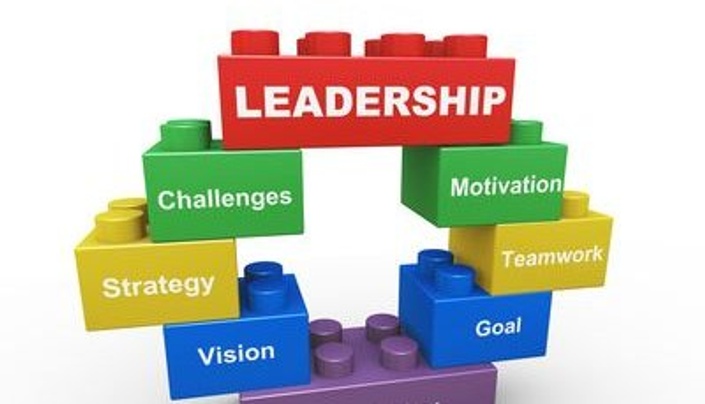 Leadership and Management (not just for Caregivers)
Straight talk on getting ahead and staying ahead, regardless of your chosen career path.
Enroll in Course
Today's workforce MUST be tech savvy and know how to motivate and empower other people. This course is the part 2 in the 21st Century Skills for the 21st Century Workforce Mini Series and sets the foundation in the Business Essentials Mega-Series as well as the Building Trust and Rapport Mini Series for babysitters..
Part 1 of this mini-series builds the technical skills most widely used in business today.
Part 2 empowers you with the soft skills that employers are desperately searching for.
In Part 3, inspire trust and rapport through your actions of integrity, authority, and respect.
BONUS MATERIAL: Specifically for babysitters, learn best practices to know what to do when asked to babysit during a meal or snack time to keep on the top of their call list. You will customize a Babysitter's Busy Bag that will not only help you be prepared and proactive, but also provides a really fun activity to engage the children while on-the-job
.At the end of the Building Trust and Rapport Mini Series course, you will be able to
Define leadership and leader
Understand how this applies to babysitters
Recognize that babysitting is a leadership position
Understand what rapport is
Identify 3 ways to inspire trust and rapport with the families you will care for
Better understand the differences between leadership and management
Identify task-oriented responsibilities
Gain a basic understanding of what it means to be "in charge"
identify 6 essential things to do to lead and manage an emergency situation.
In this course, you will complete two check point activities to help you to better understand the differences and importance of both leadership and management skills. Watch the videos and download the word processing documents in the course description to get started.
After completing the presentation in this activity, you will be able to
start a new presentation in Google Slides
Choose a theme and apply it to your presentation
Add shapes and texts to a blank presentation slide
Change text in the heading and subheading placeholders
Create a representation of two items that share a relationship
Format text
Group items
Align items on the slide(s)
Add transitions and animation
Compare the still presentation to the animated presentation
Experience the difference animation and transitions make
After completing the document in this activity, you will be able to
Add tables to a word processing document
Format cells, rows, and columns
Add and delete cells, rows, and columns
Create row headers in a table
Change text and formatting
Add a picture to a word processing document
Place the picture exactly where you want it
Enter text into a table in a word processing document
Begin entering important questions that you will need to know before, during, and after a babysitting assignment
Your Instructor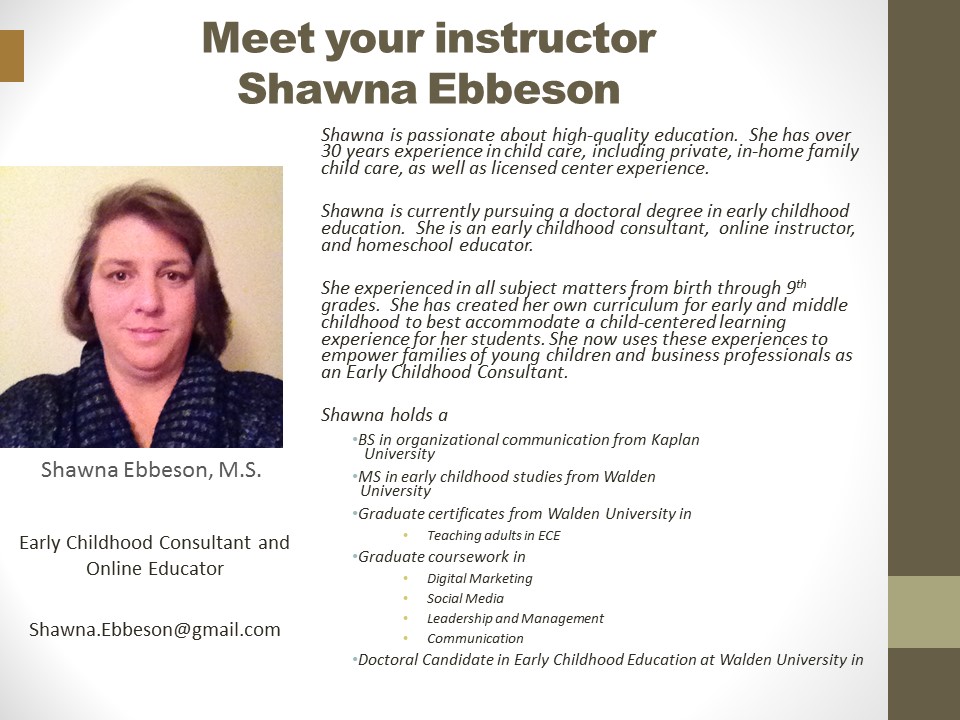 Course Curriculum
Leadership and Management
Available in days
days after you enroll
You are a Leader
Available in days
days after you enroll
You are also a manager
Available in days
days after you enroll