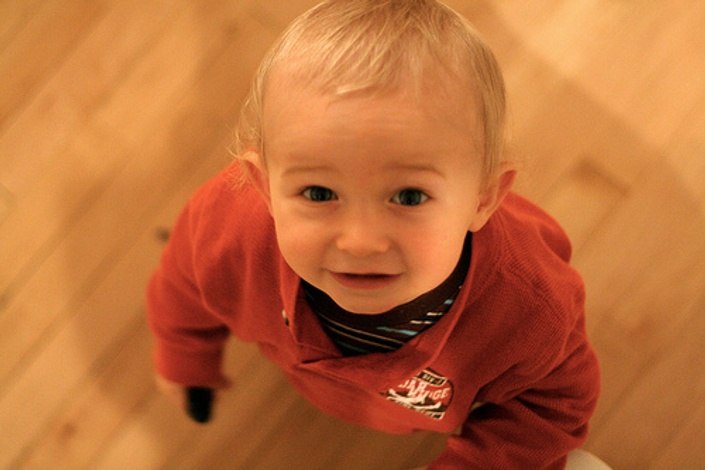 Babysitting Essentials Mega Subscription
Everything babysitters need to know about quality basic child care
Watch Promo
Subscribe and get any Babysitter's Essentials course for $1 per month each!
Other benefits of monthly subscriptions:
Exclusive Content
Free live weekly discussions on Google Hangouts
Quizzes changed regularly
Email and Skype support
COURSE SUMMARY
Show parents you are seriously about caring for their children. This four-part mini series will introduce you to strategies to show parents you are ready to take charge. Get ready to boost your confidence and give families the security they need; knowing the children are in good hands with you in charge. All courses offered separately. This specific course has bundled all four of the mini series courses into one complete course.
Courses in the Building Trust and Rapport mini series:
Leadership and Management
Identify attributes of both leadership and management you will need on-the-job
Recognize that babysitting is a position of leadership
Define rapport as well as leadership and management as they relate to babysitting
Learn how to inspire rapport and build relationships
Demonstrate genuine concern and commitment to the well-being and safety of the children
Understand basic expectations and responsibilities as a babysitter
Create a word processing document to model the similarities and differences of leading and managing
Build a list of important questions to ask parents that you will continue in other courses
Actions (Professionalism)
Define integrity and authority as they relate to babysitting
Learn fair and appropriate actions when leading and managing children
Promote a child's understanding and development while managing improper behavior
Communicate three things to children that will positively convey your authority
Establish 3 goals in managing your authority during conflicts: Understand, empower, and reconcile
Recognize other points-of-view and perceptions
Identify what is fair in each situation, with each child, and for each family
To Eat or Not To Eat
Learn best practices when offered to eat anything available in the fridge or cupboards
Understand the importance of constant supervision of the children during meals and snacks
Design your Babysitter's Busy Bag that essential items will be added to in other courses
Availability (coming soon)
Recognize that you don't need to be available at every moment
Learn how to handle last-minute babysitting requests
Learn seven easy strategies to manage your availability
Identify 3 ways to present your availability to families
Explore Google Calendar and discover the incredibly helpful auto alert feature
Customize and personalize an availability schedule in Google Docs
Learn about and create a word processing template
Build on the "Important Questions For Parents" document created in the Leadership and Management course to know what to ask before accepting a last-minute babysitting request
Expect high quality instruction from a proven child care expert based on the standards set by industry leaders in child care: the National Association for the Education of Young Children (NAEYC) and Zero-to-Three..
Office Hours
Weekdays from 1p - 2p and 8p -9p CST
Saturdays from 4p - 6p CST
Feedback to questions and discussion posts are provided daily. Responses to activities and assignments submitted are provided within 24 - 48 hours.
Interact through active discussion boards and Facebook anytime from anywhere. Instructors are here to help and to ensure your success and satisfaction in these courses. Watch for notifications of real-time opportunities to connect in live discussions through Google Hangouts, Skype, Anymeeting online conferences, and more..
Course Materials
This course uses open source supporting materials and credible websites backed by research to deepen your understanding as means to continue your growth.
Specifics about this course?
Who is this course for? This course is designed for both girls and guys interested in starting or improving their babysitting services.. Because this course is perfect for minors as well as adults, a parental permission form is required for participants under 18 years of age. Learn how to fill out and sign the parental permission form in the primer course, 21st Century Skills for a 21st Century Workforce.
Estimated Time Commitment to complete the mini series: Roughly four hours (one hour per course) if all the supporting material is read/viewed.
Course Requirements
Authority or permission to add folders to the desktop
Access to a Google account (preferred to get the most from these courses)
Google Apps (preferred to get the most from these courses)
Microsoft Office (or similar program)
Adobe Acrobat DC PDF Editor or similar
Parental permission, if under 18
A printer to print documents before attending a babysitting job (optional)
All mini series and mega series courses are offered independently or bundled into one complete course respectively. .
Your Instructor
Shawna is passionate about high-quality education. She has over 30 years experience in child care, including private, in-home family child care, as well as licensed center experience. She is the president of Walden University Cyberspace Chapter, the only online chapter for Phi Delta Kappa International. Phi Delta Kappa International is a Professional association of educators.
Shawna holds a
•BS in organizational communication from Kaplan University
•MS in early childhood studies from Walden University
•Graduate certificates from Walden University in Teaching Adults in the Early Childhood Field
•Ed.D. doctoral Candidate
•Graduate coursework in management and leadership, marketing, and digital communication
She is an experienced entrepreneur, launching her first odd jobs business at the age of 9. She has launched several successful home-based businesses, including a long-running pet sitting business and in-home family learning program, an education consulting service. She is the administrative director for her husband's senior living music ministry that is celebrating it's 9th anniversary.
Shawna is a homeschool educator, experienced in all subject matters from birth through 9th grades. She has created her own curriculum for early and middle childhood to best accommodate a child-centered learning experience for her students. She now uses these experiences to empower families of young children and business professionals as an Early Childhood Consultant.
Course Curriculum
Babysitting Essentials: The Basics
Available in days
days after you enroll
Building Trust and Rapport
Available in days
days after you enroll
Live Discussions
Available in days
days after you enroll